Do you have your tickets yet for our Spring Fundraiser?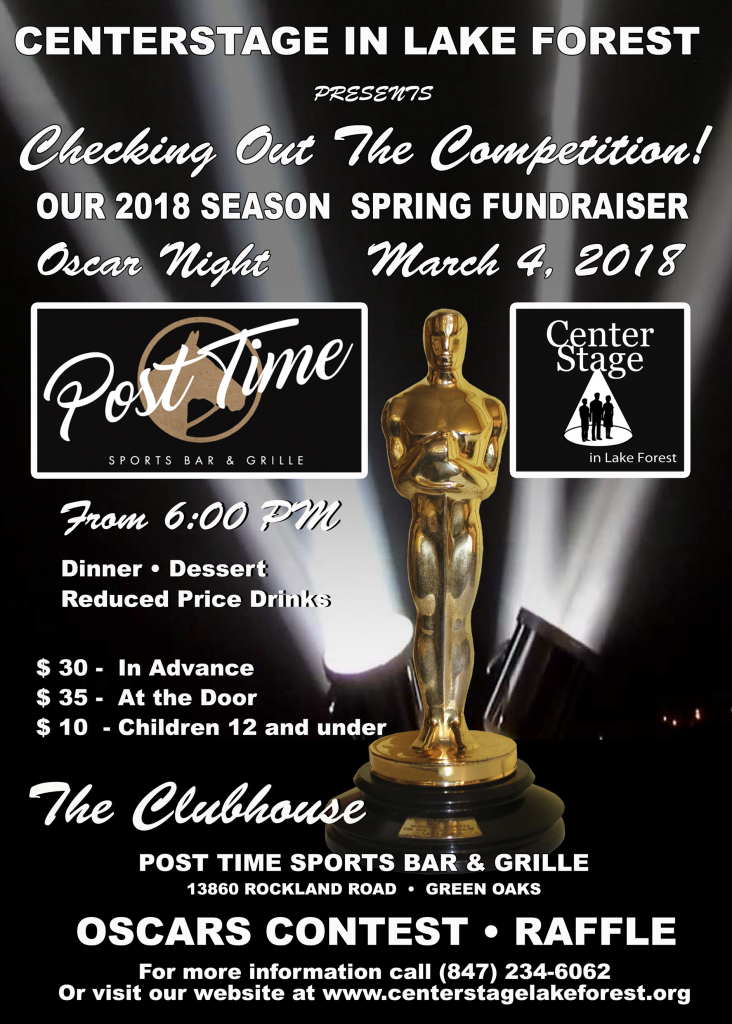 Come on out for an Oscar Night Party with your CenterStage friends to help support our 2018 Season!
Join us on Sunday, March 4, for an Academy Awards-Viewing Party, at Post Time Sports Bar & Grille, 13860 Rockland Road (Rt. 176) in Green Oaks.
Just past Rondout, on the way to Libertyville…. and slightly to the east and across Route 176 from the entrance to Lambs Farm. Scroll down for the Google map for the exact location.
Basic info:
Date: Sunday, March 4, 2018
Event Time: From 6:00 PM…
Place: Post Time Grill, Route 176, Libertyville
Tickets: $30 in advance, $10 for children 12 and under, and $35 at the door.