Brush up your audition skills at the CenterStage in Lake Forest's
audition workshop!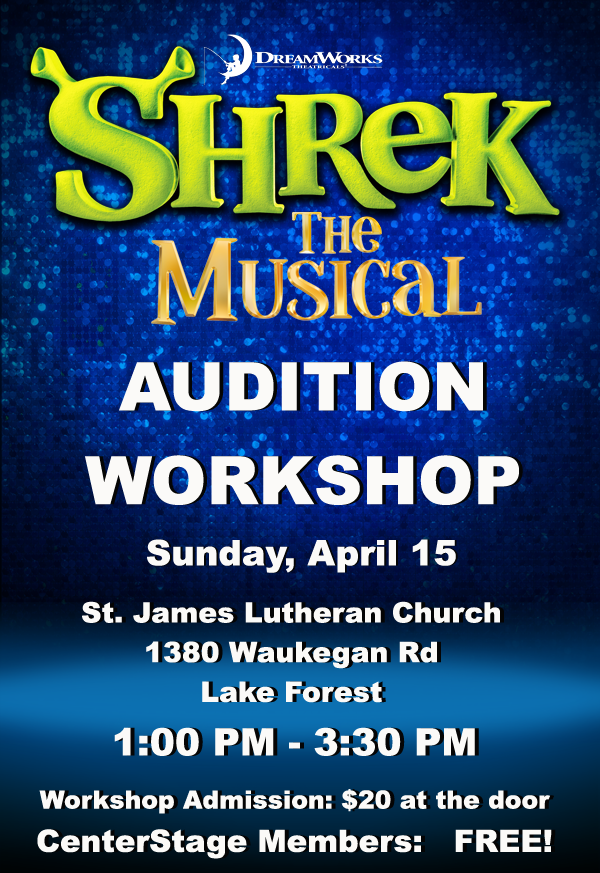 Want to audition for Shrek, the Musical, but want to benefit from a little coaching first? There's a fun way to learn everything you ever wanted to know about Shrek while meeting up with your CenterStage friends – and meeting new ones!
Shrek director Debra Goldman and choreographer Cathy Novak Jacobson (CenterStage's director and choreographer for 2017's Brigadoon) are joining with CenterStage board member/music teacher Lisa Friedman for an afternoon of fun, dance, song, and acting improv – all to familiarize auditioners with the material from the great Broadway show.
Meet the staff, learn about the show, listen to the music, dance a few simple routines – and have FUN!
Space is limited, so please click here to reserve your place now!