Saturday, Sept 14 – Indoor Performance….Sacred Heart Parish Center, Corner of Gage & Burr Streets, Winnetka – 3:00 PM (note time change), (click for map)
Sunday, Sept 15 – Ingraham Park, Leonard Place, directly west of the Evanston Civic Center on Ridge Ave, Evanston – 4:00 PM (click for map).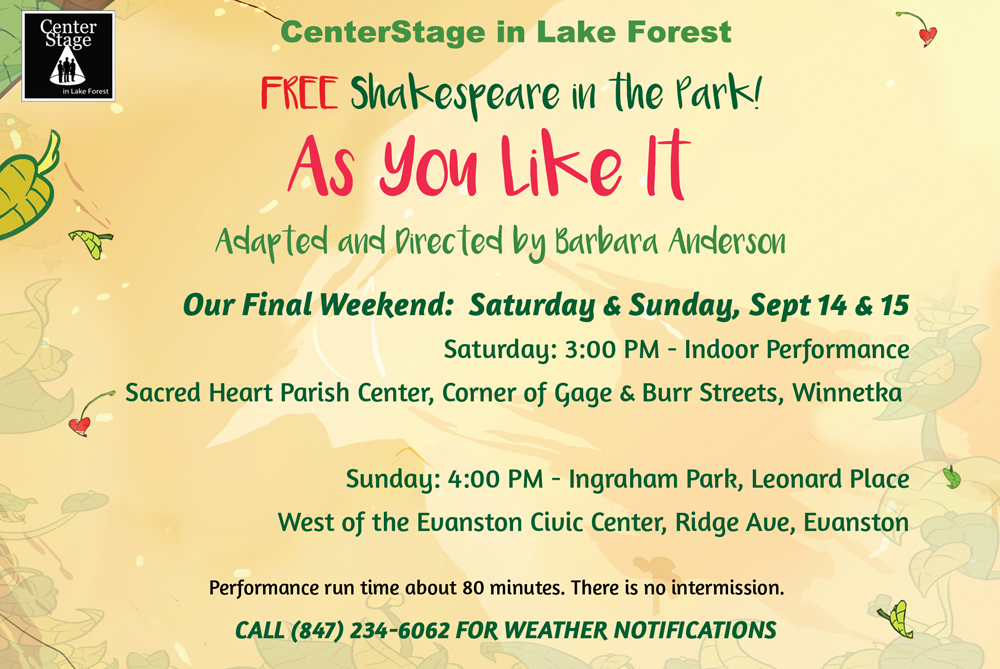 We would like to thank the over 700 people who have come to see CenterStage's As You Like It.
You have one more chance to join them; this weekend, our Shakespeare in the Parks series travels south to Winnetka and Evanston.
Find out what all the excitement is about…. Shakespeare up-close, personal, and delightfully approachable.