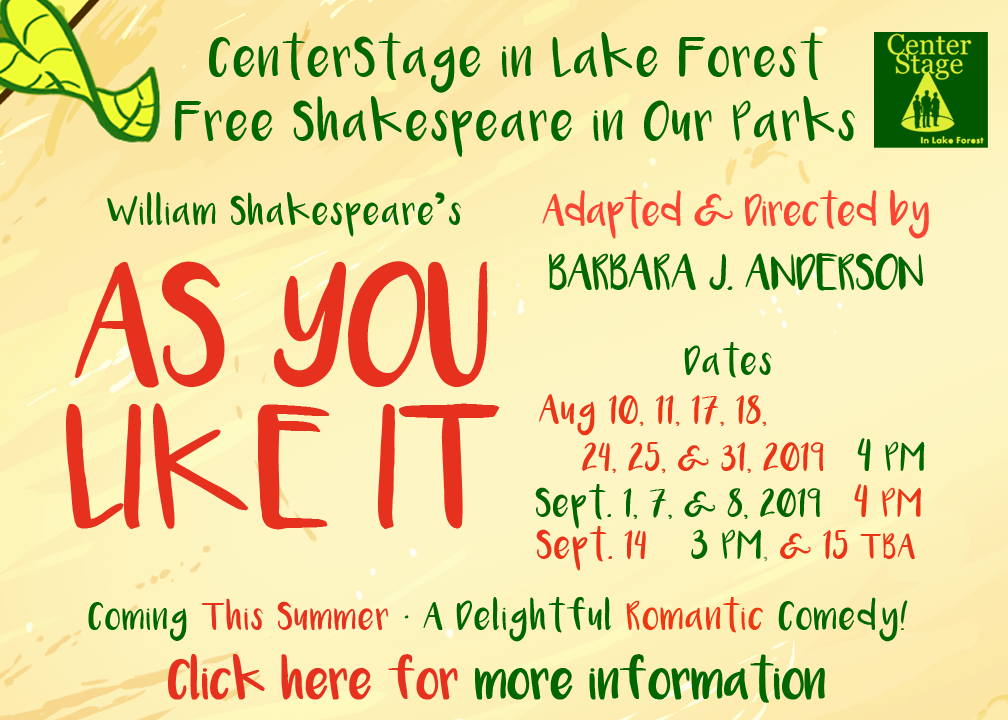 PERFORMANCES THIS WEEKEND in West Park, 850 Summit Avenue, Lake Forest.
Join the Bard's merry band of courtiers, clowns, philosophers, and country bumpkins as they escape into the idyllic Forest of Arden, where they encounter the trials and triumphs of love……. Click here to learn more!
Benefits of membership include:
NEW!! SPECIAL REDUCED PRICE TICKET OFFERS during presales ticket promotions,
Invitation and FREE ENTRY to our Annual Members Night Party,
Listing in the season's programs, if you choose,
Consistent communication from CenterStage regarding audition, internship, scholarship and performance opportunities.
Membership levels:
Chorus $35 to $99
Supporting Role $100 to $399
Star $400 to $699
Director $700 to $999
Producer $1,000 to …?