Want to support CenterStage in Lake Forest? Click here!
CenterStage in Lake Forest performances take place in the new
John & Nancy Hughes Theater,
The Stuart Community Room,
and in The Grotto at the
The Gorton Community Center in Lake Forest, IL.
There is ample free parking in the Gorton Community Center lot and the adjacent city lot to the north.
The John & Nancy Hughes Theater and the Stuart Community Room are equipped to provide assistance to the hearing-impaired.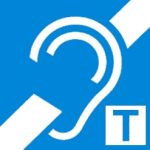 Telephone:
847-234-6062
Email:
info@centerstagelakeforest.org
Mail:
CenterStage in Lake Forest
Gorton Community Center
400 E. Illinois Rd.
Lake Forest, IL 60045