Starting this weekend, August 24 – 25, CenterStage in Lake Forest takes its popular Shakespeare in the Park series on the road, traveling to the Gallery Park Amphitheater, Glenview.
The performance details:
The Amphitheater at Gallery Park, 2500 Chestnut Ave, Glenview, starting at 4PM.
For weather advisories, please call 847.234.6062.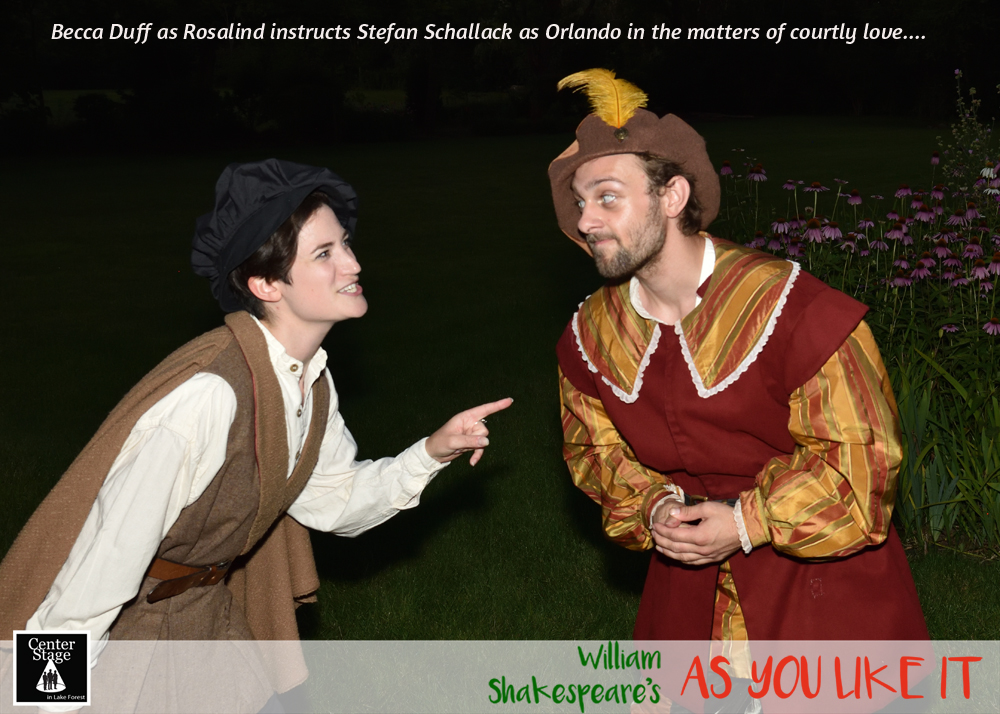 The cast of As You Like It features

Julian Diaz …….Silvius
Becca Duff …….Rosalind
David Feiler ……Duke Senior
Edward Kuffert …….Touchstone
Erik Martin …….Oliver
Bruce Moore …….Corin
Taylor Murphy …….Audrey
Joe Page …….Duke Frederick/Jaques
Stefan Schallack …….Orlando
Courtney Thompson …….Celia
Deana Velandra …….Phebe
Michael Wilson …….Charles/Amiens/William

Admission is free of charge. Tax deductible donations to CenterStage in Lake Forest are gratefully accepted.