High-quality theater is expensive to produce. In addition to rent for our office space at the Gorton Community Center and other ongoing expenses, each new production involves the rental of the stage, lights, sound system and dressing rooms, royalties and licensing fees, costumes, scenery, lighting, sound, stipends for professional actors, directors and designers, instrumentalists, and script costs, to name just a few.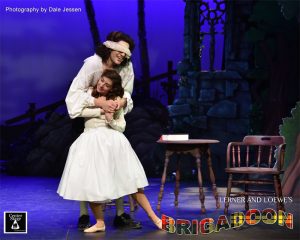 Unfortunately, a large-scale summer musical can now cost up to $50,000. This wasn't the case in the past. Rent used to be affordable, but in recent years, we've seen a 300% increase from the Gorton Community Center. Licensing fees for classic musical properties have increased considerably. Fortunately, we are still able to keep our ticket prices down with the help of dedicated volunteers and a loyal membership base.
Important note: the Gorton Community Center does not produce CenterStage productions, offer any financial partnership, nor work with CenterStage in Lake Forest as regards to any ticket sales, production responsibilities, or artistic decisions, including material selection, auditions, casting, rehearsal scheduling, performance, or design.
CenterStage in Lake Forest is an independent not-for-profit 501(c)(3) organization.
Donations to the Gorton Community Center do not benefit CenterStage in Lake Forest.
All production and financial matters are the province of the Board of Directors of CenterStage in Lake Forest, which is solely responsible for the activities of the company. For more information on the Board of Directors, please write us at president@centerstagelakeforest.org.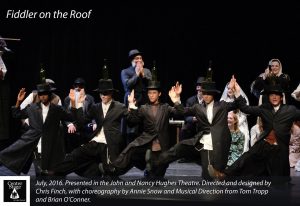 Your support enables us to maintain the high level of excellence we have offered over the last 49 years. And with your help, we can keep it going.
OTHER SUPPORT
There are many ways you can lend your support:
Sponsor a production or seasonDonate in-kind services (printing, catering, floral, etc.), or
Donate your talents by volunteering!
Questions? Please e-mail us at info@centerstagelakeforest.org about how to make your donation, and we will get back to you right away regarding these and other ways you can support your local community theater!