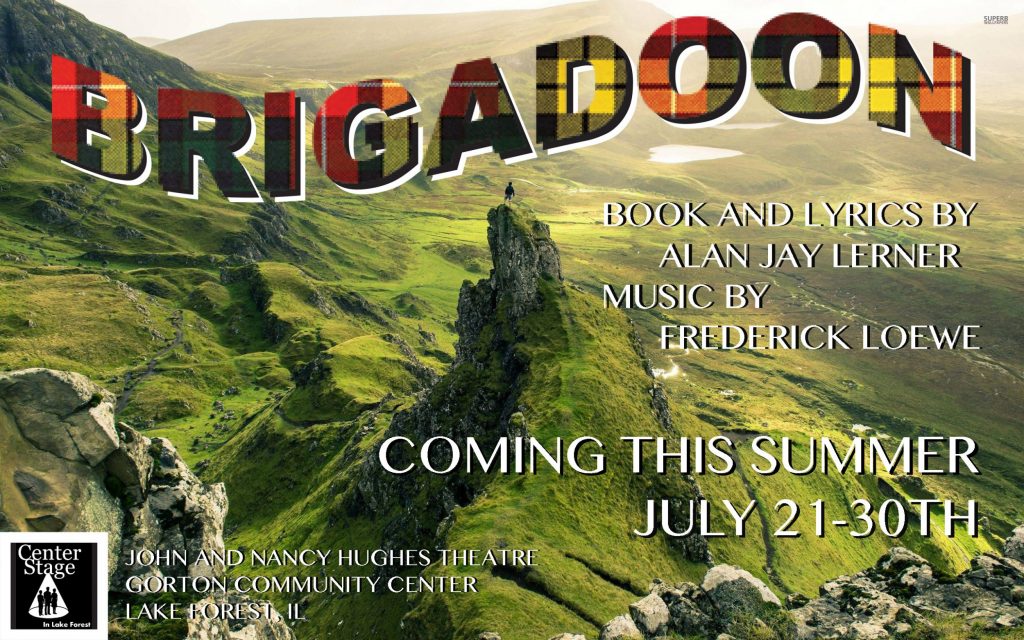 Order early now and save!
You may:
1) Order online in advance using our form! Note that you must Click here to download the form below.
You may then either print your form and mail, or use your installed Adobe Acrobat Reader to fill out your order.
If you are filling out the form online, please submit your completed form as an e-mail attachment and send to us at tickets@centerstagelakeforest.org.
This form is a sample only. To fill it out digitally, you must download and save to your desktop.
Brigadoon Ticket Order Form

OR
2) You may order directly through our online ticket agent. Just click on the Buy Tickets logo to reserve your seats.

Tickets will go on sale through our online ticket agent on June 6, 2017.