CenterStage in Lake Forest brings Shakespeare's glorious comedy As You Like It to North Shore Parks this summer in a new family-friendly adaptation by director Barbara Anderson. Join the Bard's merry band of courtiers, clowns, philosophers, and country bumpkins as they escape into the idyllic Forest of Arden, where they encounter the trials and triumphs of love.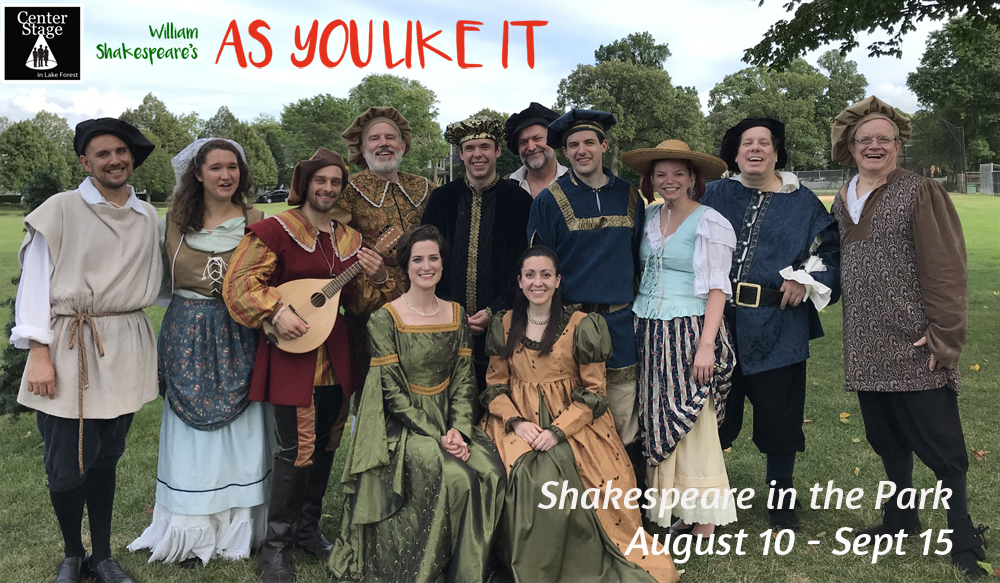 This third season for the CenterStage "Shakespeare in the Parks" program will be presented at 4 pm on Saturdays and Sundays, from August 10th through September 15th, at the following locations:
Market Square in Lake Forest (August 10 & 11)
West Park, 850 Summit Avenue in Lake Forest (August 17 & 18)
The Amphitheater at Gallery Park, 2500 Chestnut Avenue, Glenview (August 24 & 25)
The Village Green, near the Gazebo, in Lake Bluff (August 31, September 1, 7 & 8)
Sacred Heart Parish Center, Corner of Gage & Burr Streets, Winnetka
(September 14 at 3 pm–note time change), and
Ingraham Park, Leonard Place, directly west of the Evanston Civic Center on Ridge Ave, Evanston (September 15).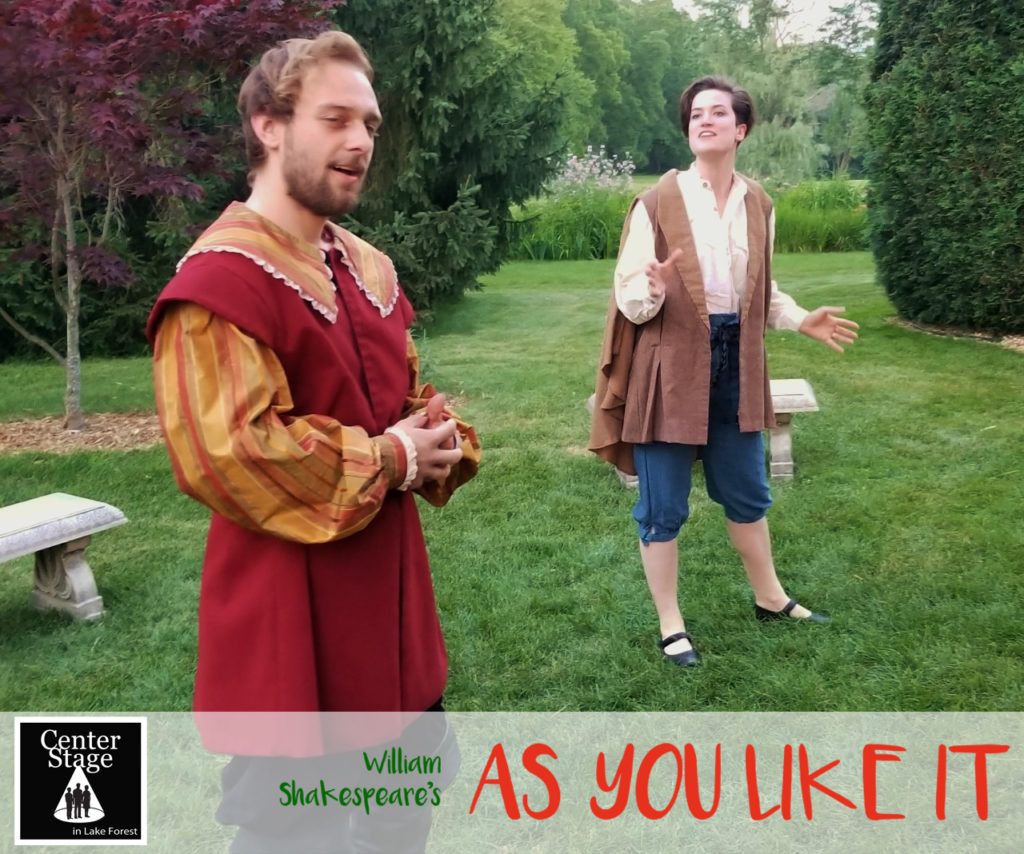 The cast of As You Like It features

Julian Diaz …….Silvius
Becca Duff …….Rosalind
David Feiler ……Duke Senior
Edward Kuffert …….Touchstone
Erik Martin …….Oliver
Bruce Moore …….Corin
Taylor Murphy …….Audrey
Joe Page …….Duke Frederick/Jaques
Stefan Schallack …….Orlando
Courtney Thompson …….Celia
Deana Velandra …….Phebe
Michael Wilson …….Charles/Amiens/William

Admission is free of charge. Tax deductible donations to CenterStage in Lake Forest are gratefully accepted. For more information, call 847-234-6062.