MEET CHRISTIE CHILES TWILLIE, MUSIC DIRECTOR & PIANO CONDUCTOR FOR CENTERSTAGE IN LAKE FOREST'S 2018 SUMMER MUSICAL: SHREK THE MUSICAL!
Christie Chiles Twillie is a Chicago-based Music Director, Piano Conductor, Vocal Coach, Composer, and Sound Designer. Recently she served as a judge for Underscore Theatre's 2018 Musical Theatre Festival, a event that showcases new musicals written across the country.
In addition to teaching music privately, Christie is a Master Teacher for the Piven Theatre Workshop, where she focuses on scenes and songs from them musical theatre canon. Currently, she is sound designing Fleetwood Jourdain Theatre's 2018 Season, which includes A Home on the Lake, Mississippi Delta Blues, and Topdog/Underdown.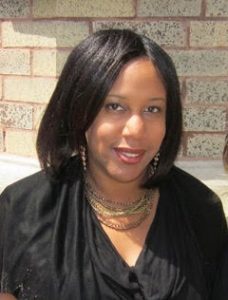 Recent musical theatre credits where Christie served as pianist, conductor, and vocal coach include Side Show (LZP Productions); Peter and the Starcatcher (E.D.G.E. Theatre); The Last Five Years (Big Noise Theatre); Andrew Lippa's Wild Party and Spring Awakening (Music for Theatre Chicago); and Cabaret, A Little Night Music, Sweeney Todd, Jesus Christ Superstar, Urinetown: the Musical, and Into the Woods (Devonshire Playhouse).
In 2017, Christie composed scores for Northwestern University's production of In the Red and Brown Water, and for Fleetwood Jourdain's award-winning production of Yellowman. That same year she was named Best Musical Direction finalist by Broadway World for her work on Big Fish (Big Noise Theatre) and for the original score she composed for Black Theatre Alliance's production of Yellowman.
Christie was a professional Classical Pianist before falling in love with the musical theatre world. Her Bachelor and Masters Degree studies were both in Piano Performance at West Virginia University, where she also earned a Minor in Dance. Through her vast background as a musician and dancer, Christie has found her niche in other music-related genres, such as composition and sound design. She greatly enjoys working through a score, play, or film to develop an iconic sound for audiences to remember. Christie's upcoming original scores include one for a holiday musical by Kevin Wiczer-Leist and another for her own work, Homeland 24, which will be released next season by her company, Music for Theatre Chicago.
She is excited to be part of the very talented Production Team for CenterStage in Lake Forest's upcoming Shrek the Musical, and knows that the collaboration will create a show that knocks your socks off!