SUNDAY, JULY 8 – 1:00 – 2:30 PM
GORTON COMMUNITY CENTER – The Grotto
"SWAMP TEA with SHREK"
Scroll down for more information!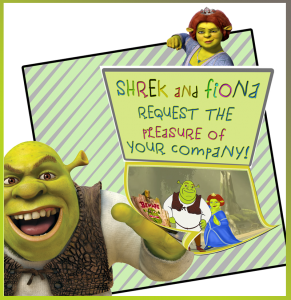 SHREK and PRINCESS FIONA request the pleasure of YOUR COMPANY!
JOIN SHREK for SWAMP TEA from 1:00 – 2:30 PM on Sunday, July 8!
The Swamp's best known ogre joins with the lovely (and very determined) PRINCESS FIONA for an afternoon of fun, games and refreshments …
……And make your very own FREAK FLAG!
Kids of all ages will love having their pictures taken with SHREK and FIONA – and, after all – who can pass up an opportunity to prove how NOT AFRAID of the BIG GREEN OGRE they really are?!
$10.00 General Admission….Just click on the banner below to reserve your tickets for
SWAMP TEA now!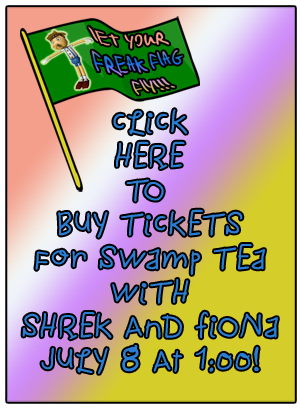 Tickets for SHREK THE MUSICAL, opening on July 27, 2018 at in The John and nancy Hughes Theater at The Gorton Community Center, will be on sale at SWAMP TEA with SHREK AND FIONA.